About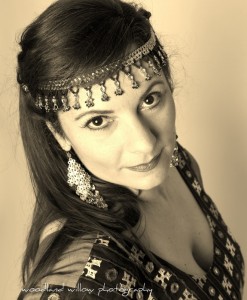 Although dance has always been an important part of my life, it wasn't until I had my daughter, Nadia that I became truly inspired……
When she was 8 years old we wanted to do someting special that would keep us close as she grew older.  Too often our kids grow up with their own hobbies while we, as parents, get involved in our own.  Dance was the one thing we shared in common that became secred in our relationship.
I wanted my child to grow up having a positive body image and bellydance was the key.  This is one of the few artforms that embraces ALL women of any age and all walks of life.  Keeping in mind that the origence of this dance dates back to a time when women would dance and pray to the gods of fertility to endow them with a child.  It is a feminine dance that transforms your mind and body into the sensual creatures womens were intended to be.  When you move to this ancient dance you are a Goddess celebrating life, love, fertility, and the beauty of being a woman…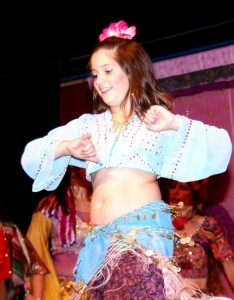 My total and complete inspiration is my daughter, Nadia …….